Masterbuilt Smoker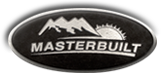 If you love electric smokers and have a passion for such cookware's than you must have heard about Masterbuilt Manufacturing, INC. From the starting of this company on 1973 (dated as the year when Dawson McLemore had the idea to build quality smokers by himself), Masterbuilt has own the heart of millions of food lovers from all around the world, including European nations as well with their state of the heart highly durable smokers.
Beginning of the Masterbuilt concept
Masterbuilt is a family ran brand and the concept was raised from the experience of John McLemore, who has a well experience and very good skill as backyard engineer. His skill and workmanship led him to building best quality electric smokers for US families. The smokers made by Mr. Mclemore was so durable and provided excellent services, which led to a rapid growth of sells revenue and also building a prestigious company.
What drives the Masterbuilt family?
Masterbuilt is a company that is driven by values. There are 5 core values like prioritizing faith over everything, always providing world class customer support, doing the work in a friendly environment and more.
These values are what makes this excellent quality electric smoker manufacturers unique and leader in the industry.
Here are the core values that is still cherished and followed by each and every stuff working at Masterbuilt Manufacturing Inc. Industry critique has stated that to run a successful family the organizational bonds have to present in an organization. And the core values of this amazing company who are manufacturing thousands of Electric smoker units per day is surely the driving force to its success.
Leading world class products from Masterbuilt
Electric smokers, fryers, Grills, automotive are some of the leading products of Masterbuilt. Besides selling cook wares to help the newbies and food lovers Masterbuilt also has some best quality cookbooks which are personally created by the company to help people get used to using their newly bought smokers with days. From the beginning of 1974 Masterbuilt has brought developed and well-designed cookware for the US families.
But among all the cookware Electric smokers succeeded to put the company brands in to the lead and become a giant in the cookware industry. Each and every Masterbuilds fines electric smokers comes with the best parts and attractive design that is surely are the envy of Masterbuilts competitors.