Ultimate Buying Guide To Little Chief Front Load Electric Smoker
Product Name:
Little Chief Front Load Smoker
Check Price On Amazon
The art of smoking meats and other foods can be at your fingertips with your own smoker cooker.
Many people have realized this and have been making their own Smoked Foods for quite some time, as they have discovered how easy it really is and how tasty the food comes out.
If you have never owned a smoker cooker and are just looking to purchase your first one, you might not want to start out with the biggest model available on the market.
That is why the Little Chief electric smoker is the perfect cooker for many people who are just starting out in the world of smoker cookers.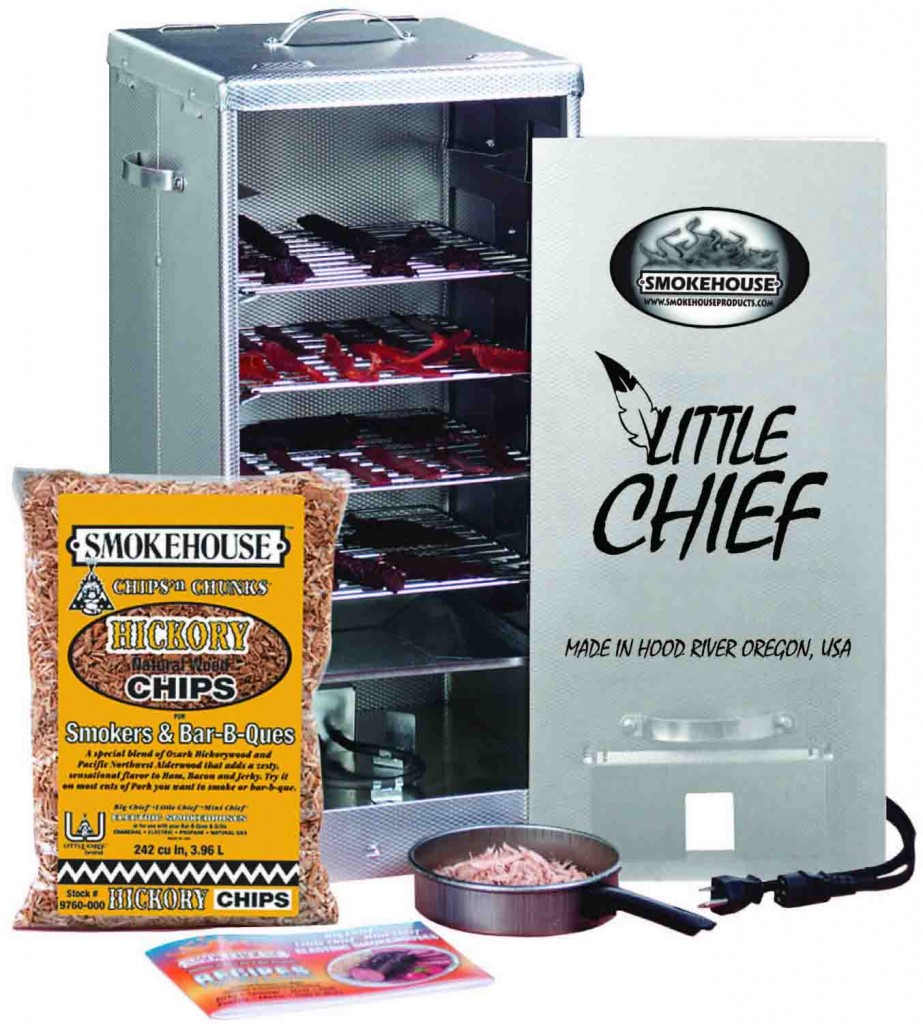 On the other hand, some people just don't have a use for the Larger capacity cookers, so this Medium sized one suits them just fine.
There are so many different foods you can make in a smoker cooker that you might not have thought of, including Smoked hams, Turkeys, Sausages, Jerky and Fish.
With the popularity of the flavor of smoked meats, it is no wonder that more and more people are becoming the proud owner of a smoker cooker, no matter what size and type they purchase.
Your friends and family are sure to enjoy all of the tasty foods that you make in it as well, making smoker cookers a great thing to have to bring people together more often.
Little Chief Electric Smoker Review
The Little Chief front load smoker lets you smoke up to twenty-five pounds of fish or meat at a time, all without having to rely on expensive coals or fire.
It is an electric powered and self-contained smoker cooker, and it comes equipped with a heating element which holds a steady heat of 165 degrees Fahrenheit, giving you that wonderful slow-cooked flavor.
This durable smoker with an all-aluminum casing has a maximum capacity flavor fuel pan which helps to imbue your food with the smoky flavor which you choose, and it is also vented for just the right dehydration.
The chrome-plated grills slide in and out easily, and are loaded and unloaded in the front of the unit, just like a regular oven.
This Smokehouse electric smoker comes with a drip pan which rests at the bottom of the smoker and is dishwasher safe for easy cleaning.
It even comes with an instruction and recipe booklet to help you get started, along with a bag of hickory flavored wood fuel. The smoker is made to be used outdoors only, and does not require any assembly.
 Main Features Of Little Chief Electric Smoker

Large sized flavor fuel pan
Chrome plated grills which slide in and out easily
Embossed and durable aluminum construction
Drip pan that is dishwasher safe
165 degrees Fahrenheit heat which is non-adjustable
Cord and 3-wire plug which is grounded to the body of this smoker
Little Chief electric smoker instructions and recipe booklet
Made in the USA
This little smoker cooker measures 24.5 x 11.5 x 11.5 inches, and has a 250 watt, 120 volt heating element included.
This Smokehouse product is the company's medium sized version cooker and is designed to perfectly smoke all kinds of meats including pork, fish, poultry and beef.
This cooker has been used for several generations and is still the number one smoker.
Little Chief Electric Smoker : How it Rates
There are many customers who have been using this Little Chief electric smoker for many years, some as long as twenty-five or more.
Obviously a quality product here, people love how well it works and does what it says – makes beautifully smoked and delicious foods.
One user has even traveled with it while in the military all over the world for over ten years, and it continues to hold up great and work very well to smoke whatever they want.
Plus, because of the aluminum construction, the unit doesn't ever rust so many barbeque grills will.
People also loved how easy the instructions were to follow and how quickly they were able to learn How to smoke different foods with this smoker.
They raved about how well it smoked different kinds of fish and cheeses, plus you can also make great jerky with this, a very popular snack item.
This unit definitely pays for itself in just a few uses with all of the benefits, and when you are making things like smoked cheeses and jerky, these products will last much longer than not having smoked them.
Even though there were some complaints about the thin construction of this smoker, it is easy to see that this unit is very popular and is a great choice for anyone looking for a Medium-sized smoker cooker.
With the ease of use and clear instructions that come with it, you will be able to enjoy delectable, smoky flavored foods in no time.
Check Price On Amazon