Review : Cold Smoking Kit For Electric Smokers
Product Name:
Masterbuilt Cold Smoking Kit
Purchase This Product on Amazon
Easily Fits to All Masterbuilt Electric Smoker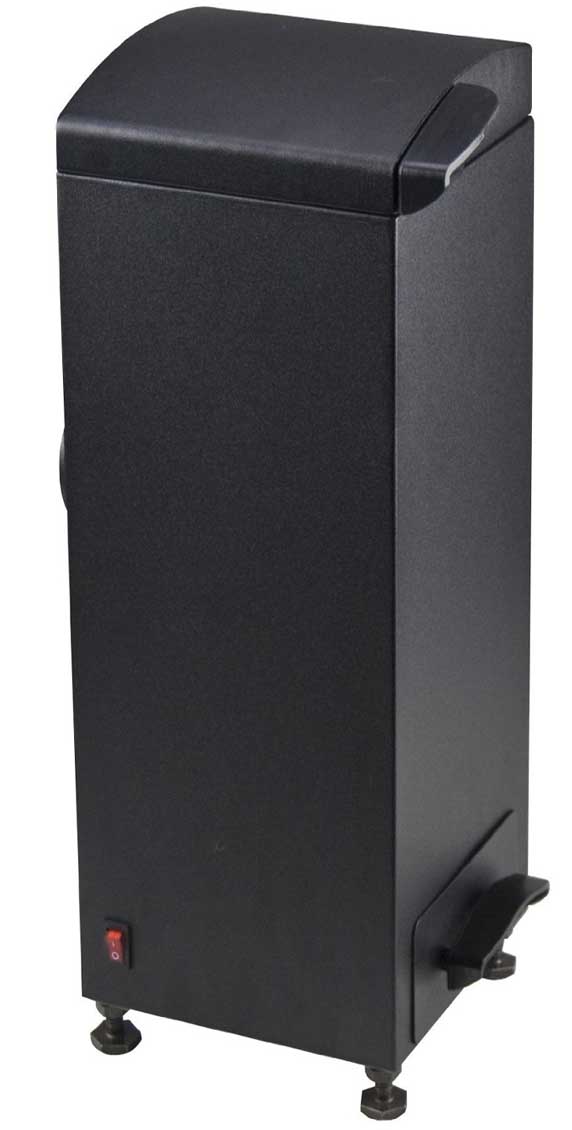 If you've been lucky enough to have invested in a Masterbuilt smoker already, then you definitely know how delectable and yummy a variety of smoked meats are.
Smoker cookers have become more and more popular over recent years as people realize that they can easily learn to smoke their own meats from home.
The popularity of smoked meats is ever-growing, and having your own smoker cooker in your backyard makes it easy to enjoy it yourself any time you like.
Plus, you can throw great summer parties for your friends and family.
Quality Of

Masterbuilt Cold Smoking Kit
A Masterbuilt digital electric smoker is like a magnet, drawing in your friends and family with the goodness of slow-cooking.
Whether you are making beef jerky, or smoking some fish or sausage, the Masterbuilt 20070112 cold smoking kit will that wonderful aroma permeating from the smoker while making your gathering something to be talked about.
This electric cold smoker box attaches to your Masterbuilt electric smoker.
It uses an external Wood Chip smoking chamber that gives you continuous smoke for up to six hours, at temperatures as low as one hundred degrees or as high as one hundred twenty degrees Fahrenheit.
What is Cold Smoking?
Similar to the traditional hot smoking, cold smoking is just done without heat.
You can use the cold smoking process to cure some of your favorite foods including bacon, fish, sausage and even cheese.
This particular unit will fit onto any Masterbuilt Digital Electric smoker by attaching easily to the wood chip loading port of the smoker itself.
This unit provides you with continuous smoke for up to six hours at temperatures as low as one hundred to one hundred twenty degrees Fahrenheit.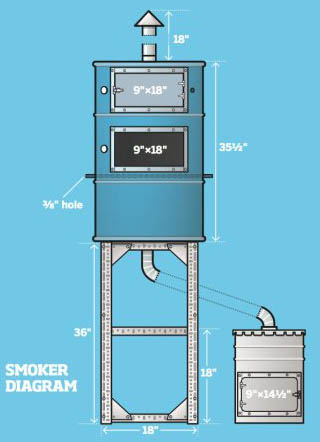 This is one of the Best small smoker attachments you can get, as it enables you to make a variety of other smoked treats that everyone loves.
The Main Features of This Smoker Kit Attachment
Uses normal wood chips
It will fit any Masterbuilt digital electric smoker
Perfect for curing and smoking various different foods
Comes with a wood chip system which has a continuous feed feature, giving you up to six hours of consistent and constant smoke
 Masterbuilt 20070112 Cold Smoking Kit :The Word on the Street
Many customers who have purchased the Masterbuilt 20070112 cold smoking kit to add onto their Masterbuilt smoker are very pleased with how the results they get from this little device.
It is the perfect addition to your regular smoker which allows you to easily cold smoke all the smoke recipes you've been wanting to. The gravity feed mechanism works very well to keep any wood chips from burning constantly. Customers have experienced at least four hours of plentiful, continuous smoke, and say that cleanup with this attachment is so easy and fast.
Others stated that you get long periods of smoking time in between fill-ups and also great smoke delivery. They loved how well built this device was and that it was everything which was advertised to them.
It holds a Large Capacity of wood chips, so you don't have to constantly run out to add chips to it every thirty minutes or so. They stated that for the money this is a cheap smoker and well worth purchasing.
People who have had trouble with smoking fish in the past love this kit because it does a great job at smoking this delicate meat. Plus, you can smoke other things that you wouldn't be able to in the hot smoker such as cheeses.
Users also loved the fact that you could run the hot smoker while you were cold smoking something else, plus that even after using this unit for a long time that the nicely oversized ash tray barely
had any ashes in it. This shows that the smoker gives plenty of smoke with very little waste, making an even better value for your money.
Different Opinions Of Best Small Cold Smoking Kit
Although overall happy with this smoker attachment, some people found that in order to get the amount of smoke they needed, they had to periodically shake up the chip bin so that the wood chips settled more to the bottom.
Others found that it was a bit difficult to hook up because it wound up needing its own outlet, otherwise it would trip your breaker. It is advised that you use a heavy duty extension cord with this device so that this issue can be alleviated.
Some customers would have preferred to have a stand available for this unit to make it easier to use. Instead, they had to prop it up on other things, such as a five gallon bucket with a board across it.
Overall, this unit is a great value for your money that makes all kinds of delectable smoked meats and treats that would be difficult to make in your regular hot smoker.
If you are already enjoying your Masterbuilt smoker, you'll want to get one of the best small smoker attachments available on the market for it today.
Purchase This Product on Amazon