Review Of Masterbuilt 30-inch Digital Electric Smoker
Masterbuilt : Discover How Delicious a Smoker Cooker Can Be
Many have exclaimed that their Masterbuilt 30-inch electric smoker is a great cooker that has helped them to make many flavorful meals.
Some of these people even feel that for the money, you can't get a better smoker cooker, considering for its size you will pay less for this one than some of the other larger cookers.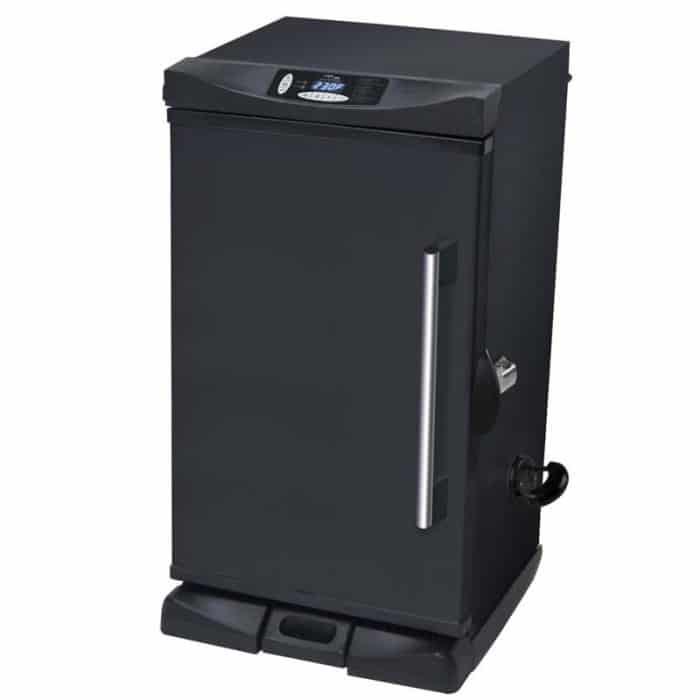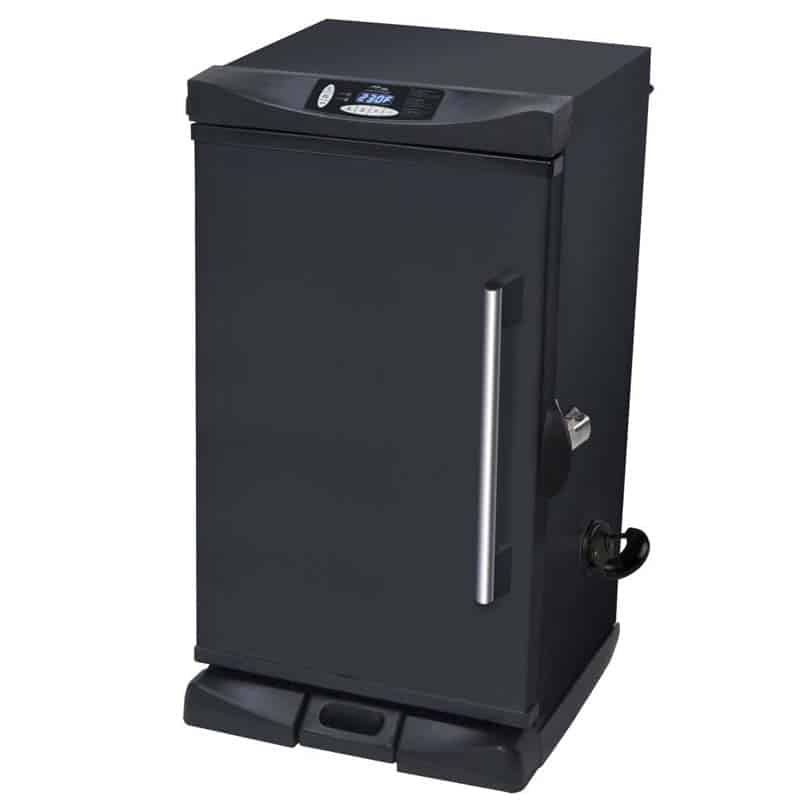 Enjoy evenly smoked to perfection meats from this cooker. If you have never had smoked meats before, you don't know what you are missing out on.
Masterbuilt Digital Electric Smoker : Cook For Your Whole Family and More
You can easily get that wonderful smokehouse flavor with this cooker.
It has a large capacity so that you can cook all the meat that you need, even for a large gathering, and comes with many other useful features that makes smoking up those ribs or other meats a pleasure.
If you've never used an electric smoker before, you will be excited to see just How easy it is to get that smoky flavor in your meats that you and your family enjoys.
Masterbuilt Digital Electric Smoker : Large Capacity
To make your Cooking Experience with this Masterbuilt digital electric smoker even more enjoyable, you'll be happy to know that it has 700 square inches of total cooking space.
This will allow you to smoke all the ribs you need, or that big Thanksgiving turkey.
This cooker also comes with four chrome cooking racks which will allow you to load up this cooker with all of your summer barbeque meats that you need.
You won't ever have to worry about not being able to cook what you need for your family or gather with the cooking capacity of this smoker.
This feature alone makes it well worth your investment, as you know you'll always want to have plenty to eat on hand when you plan to smoke meats, since it is such a popular dish with so many.
Masterbuilt Digital Electric Smoker : Handy Display
Another great feature of the Masterbuilt 20070213 blue LED display with handy streamline controls.
We all know that when you operate a smoker cooker, you'll be outside, many times in the bright sunlight.
With this quality display, you will be able to easily read your cooking times and temperatures at all times, even in direct sunlight.
You won't ever have to guess or try to block the sun from hitting the display as you would with other models.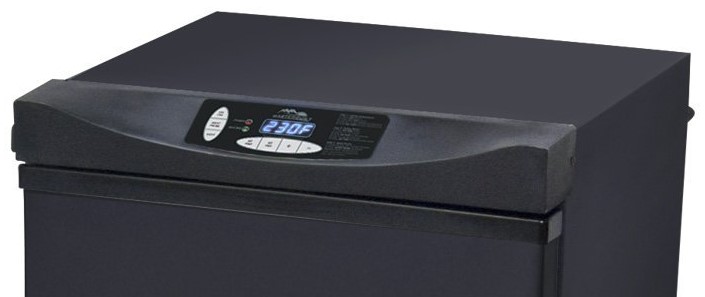 The Temperature Controls on the Masterbuilt 30-inch electric smoker are controlled thermostatically, which means you will get consistent and even smoking between 100 to 275 degrees Fahrenheit.
In this way, you will be ensured of having food that is evenly and thoroughly cooked, plus you know it will have that same great smoky flavor all throughout it.
Masterbuilt Digital Electric Smoker : Other Features
To further make your cooking experience easier and more enjoyable, this cooker includes a drip deflector which is new, and also a front access drip pan with a door which locks.
It has an inner liner as well to help keep the smoky flavor and heat inside the cooker instead of letting that precious flavor escape.
The Masterbuilt 20070213 also comes equipped with a wood chip loading system.
This operates smoothly and allows you more control so that you can get as little or as much of that wonderful smokey flavor you are looking for.
No matter what you are cooking in this smoker – chicken, seafood, beef or turkey – you will absolutely love the delightful smoky aroma that emanates from it, drawing all of your family and friends around in while you enjoy good food and memorable times together.
Pros of the Masterbuilt Electric Smoker
You can probably guess that this fantastic smoker has plenty of benefits, some of which we can see listed here:
Easy and simple to clean and operate
An adjustable door latch that works great
Durable construction made from superior materials
Easy to assemble
Plenty of smoke and consistent temperatures

Cons of the Masterbuilt Electric Smoker
Although they may be few, let's take a look at the cons of this smoker cooker, which you will surely see do not outweigh the pros:
The shelf brackets come off easily when pulling the shelving out
Sharper edges on the spill shield to be careful of
Instruction manual could be slightly clearer for newbies
Masterbuilt Digital Electric Smoker : The Verdict
Customers who have bought the Masterbuilt digital electric smoker have been very impressed with how easy it is to set up and with how durable the construction is.
They have stated that for a more inexpensive model, it is made of the same quality materials of smokers that are much more expensive.
They also love how this cooker gets up to the desire temperature rather quickly, and how it maintains this temperature, give or take around seven degrees or so.
The consistent smoke this cooker gives off with dry wood chips is seen as a big plus, and this cooker is able to deliver even, great smokey flavor no matter what kind of meat is being smoked.
Many customers are also quite impressed with how well this smoker works, even in very cold temperatures to smoke their foods properly.
Some even stated that they wouldn't have tried this with other smokers; but that this Masterbuilt Electric smoker really puts out quality smoking and they couldn't be happier with their purchase.
Many users also stated that you don't need a window like some people were looking for, as this is mostly a set it and forget it type of device, and not something you need to constantly watch.
In this regard, there is no need to spend the extra money on a unit with a window which you could possibly lose some of your precious smoke out of.
There were a couple of users who had a problem with this unit, stating that they were not as happy with the construction as most others, and that the rails for the chip drawer were not aligned well. Because of this, it bent easily on them, which caused other problems and has made the unit unusable for them.
Others received the unit with a bent handle, and had other shipment problems not necessarily to do with the actual unit itself.
So all in all, we can see that Masterbuilt 30-inch electric smoker has several benefits. It does a great job at smoking all kinds of different meats with its even heating and steady out pour of smoke, plus its size is large enough to hold a whole turkey, or several racks of sausages.