Epica Wireless Digital Meat Thermometer Reviews
Best Wireless Digital Meat Thermometer
Taking a look at some of the Best digital meat thermometer reviews, you'll find this one from Epica. You'll be able to get the temperatures of your meat quickly with a very fast response time when you are using this wireless digital meat thermometer. Whether you are cooking in a professional restaurant or at home, the Epica gives you not only speed, but the durability, accuracy and convenience that you need as well.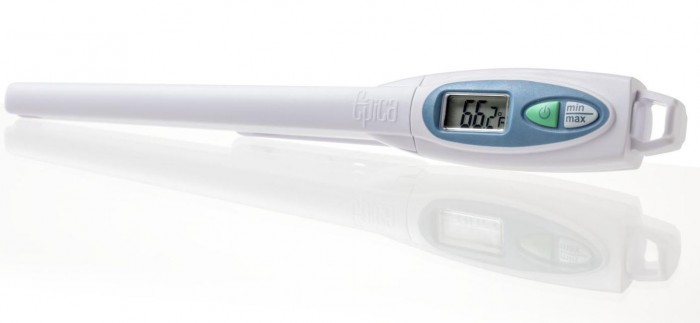 > Purchase This Product on Amazon <
In fact, you can get a reading in as little as 5 seconds with the extremely fine gauge of this stainless steel probe. This saves you time, plus its long length will keep your hands at a distance that is safe from the hot liquids, meats and cooking surfaces. You'll also get a LCD panel that is easy to read and displays your choice of Centigrade or Fahrenheit. This Epica thermometer has a range of -58 degrees to 392 degrees Fahrenheit.
Epica Thermometer : Main Features
A fast readout time of about 5 to 6 seconds
A 10 minute automatic shutoff
A minimum/maximum reading memory
IP65 water resistant and dishwasher safe to 190 degrees Fahrenheit
Measures -58 degrees to 392 degrees Fahrenheit
This thermometer can also record and display the lowest and highest temperature that it has read during a session. A smart feature which allows you test if a consistent temperature is being kept up, it is a perfect feature for poaching liquids and deep frying.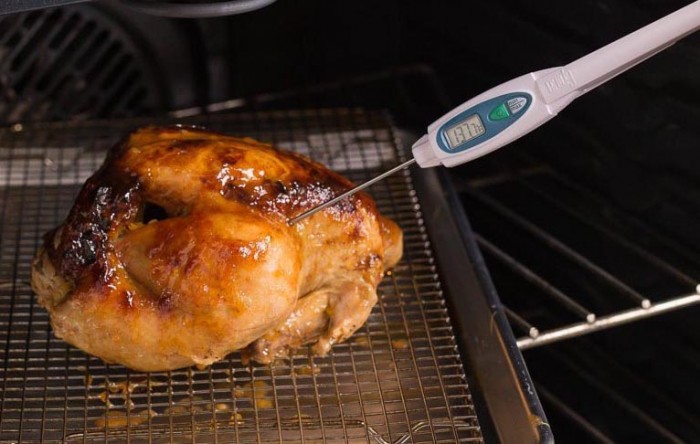 If you are a bit forgetful, there are no worries with this thermometer because it has an automatic 10 minute shutoff. Therefore, you won't be accidentally draining the battery if you forget to turn it off before you put it away. Plus, this Epica thermometer is a convenient pocket size so you can carry it around anywhere, making it a perfect choice for a back yard barbeque or picnic. It is also constructed of food-grade, high-density plastic with no joints in the shaft which could break or let microbes get lodged in it.