How To Use Any Kind Of Electric Smoker With Wood Chips
Using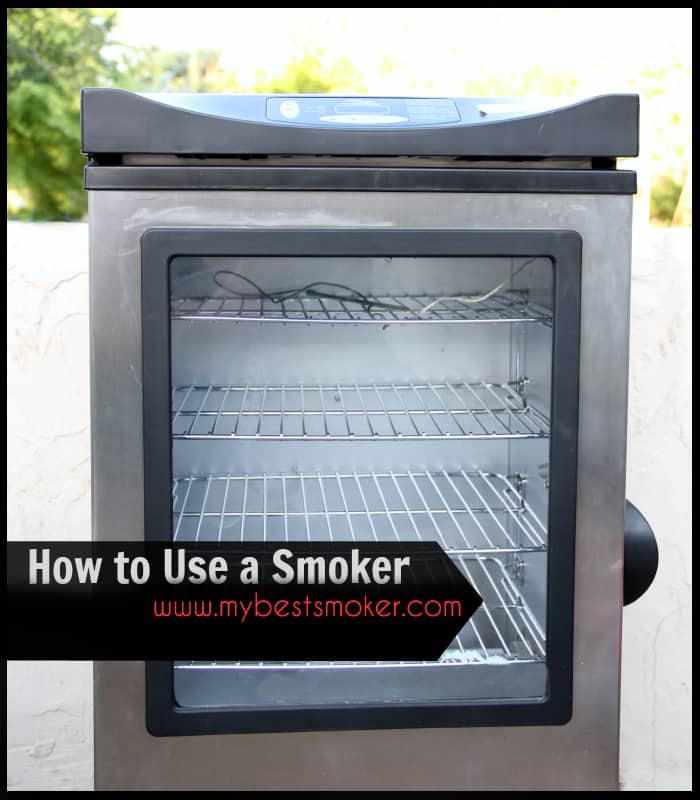 an Electric smoker is definitely the most convenient way to smoke your foods.
Unlike the usual charcoal smoker, you can set it and forget it with an electric smoker, making them designed for your convenience.
This is because you won't need to spend half the day monitoring its operation.
When you smoke meat with an electric smoker, you will be bringing out the best flavor of your meats. However, many people are simply unsure of How to use a smoker once they get it home.
The vertical type of Electrical smokers work quite efficiently, but you shouldn't use them during the colder months, unless they are insulated properly.
Otherwise the heat will escape very fast and monitoring the temperature will be a lot more difficult. Horizontal smokers can however be used in any kind of season, as they are more durable, but they do take up a lot more space.
Using an electric smoker can be done efficiently by following the steps below.
Getting Your Smoker Ready for Use
If this is the first time you are using your electric smoker, you have to cure or Season it first.
The manual that came with it should explain how to do this, and in most cases, the process will involve coating the surfaces on the inside and the racks of the smoker with cooking oil.
Then turn on the machine and let it run for about two hours. When you do this, any solvents, dust and other residues will be burnt off.
You can turn off your machine and then open it up so it can properly cool off.
Prepping Your Food
Electric smokers are perfect for Smoking seafood, meat, fish or any poultry.
It depends on what you like in how you want to prep your foods before cooking. However, you may want to season the meat with spics and dry rubs or marinade it.
To ensure the flavor will be properly absorbed, you can do this overnight so that the seasoning has a chance to really soak into the meat.
Using Wood Chips in Your Electric Smoker
Many people wonder How to use an electric smoker with wood chips.
A lot of them are already designed for this, and they help to achieve the great smoky flavor of your food.
You can usually find the area for the wood chips right under the heat source.
Four cups of chips is usually good for about five hours of smoking.
There are many popular choices for Wood chips which include cedar, alder, hickory, maple, cherry and plum.
Just remember that many times when you add wood to your smoker it can cool it down unless you have an offset smoker.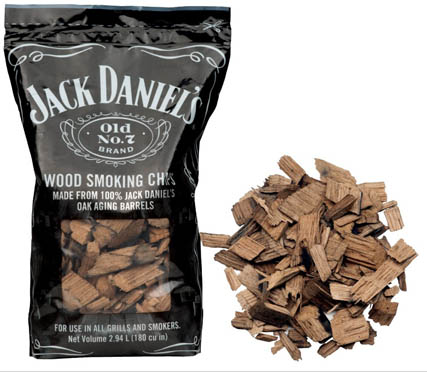 Although an optional method since a water pan is only applicable if you purchase an Electric water smoker, water makes steam when it's heated up, so it will help to tenderize your meats.
When you want to add flavor, you can put aromatic ingredients into the water pan. Things like orange peel, beer, wine and apple juice work well.
Learning how do you use an electric smoker also includes making sure that the temperature you desire has been reached before putting the meat in.
Many Smokers have control setting buttons that are easy to use.
Meat will properly smoke in about three to eight hours, bringing out the smoky flavor you love and giving your meat the best texture.
You should also have a meat Thermometer which you can insert into the center of the meat to find its internal temperature. In this way, you will know whether the meat is done or if it still needs more time to cook.
Using Wood Chips Even When Your Smoker Isn't Necessarily Designed for Them
When there is no wood chip pan in your electric smoker, using an electric smoker with wood chips is still possible.
Rather than using lots of foil over and over like most people do, you can take an empty tin can and use that to hold your wood chips.
It is best to use a can that you have cut the top only three quarters of the way and left the rest of it attached.
You can fill the can with the dry Wood chips right from the bag, and then you can bend the lid back down to close it up a bit.
This is important, because if you leave it open and the smoldering chips get too much air, they can burst into flames which will cause the temperature of your smoker to go way too high up. When you keep the lid closed, the wood will continue to smolder.
To place the can into the Smoker, use a pair of long tongs and set the can upright on the lava rock in between the coils.
You don't have to touch the coils with the can since it will still be able to heat up enough to get the wood chips smoldering. As the can heats up, the chips will smolder and in turn flavor whatever meat you are cooking.
One thing to remember is that when the wood does begin to smoke, it can go quite quickly.
If you are not watching it, you might miss seeing the smoke and therefore think that it's not working, so make sure you remove the can within an hour or so to check on it. You can refill it as many times as you need to for the meat that you are smoking.
Additional Methods to Use Wood Chips in An Electric Smoker
There are other methods in which you can use wood chips in an electric smoker, some of which are included below.
Wrapping them in foil as already mentioned

Throwing them in loose

Buying a separate wood chip pan
These methods will all work but the tin method works well if you don't want to waste your foil or buy anything additional for your smoker.
Learning how to use a smoker is fairly easy to do, and you will be quite happy with the end results.
Smoked meats are very popular amongst many people, and now you will be able to make some yourself in your own back yard.