How Grill Covers Protect Your Favorite BBQ Smoker
If you've invested in one of the best quality grills, you'll want to make sure that you also purchase one of the best BBQ grill covers to protect your investment.
Purchasing one of these grill covers that is made for your exact model of grill is one of the best ways that you can protect your grill.
There is much that can cause damage to your grill or smoker and shorten its lifespan. The outside elements can also make the exterior of your grill worn looking instead of shiny and new like when you first purchased it.
Purchasing a cover is a very simple and easy step that you can take to protect your investment which you should not go without.
Why Should You Purchase a Grill Cover?
Purchasing a grill cover or other bbq covers will obviously protect your investment which you've likely become attached to. Without a cover, you are taking a big risk leaving it unprotected to the elements and various other things that can cause damage to it. There are some simple ways a cover can help you to do protect your grill.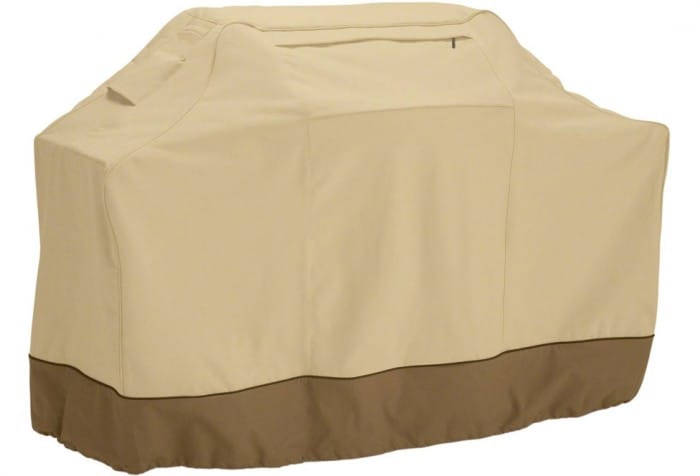 Protection From The Elements.
Your best electric smoker will likely be exposed to the great outdoors, depending upon where you live. Since this is the case, it will be subject to different kinds of weather. The best heavy duty grill covers will protect it from rain, wind, sun and snow. Moisture can cause the metal parts of your grill to rust, and the sun can cause deterioration of the non-metal parts. BBQ covers will also prevent pollen from settling on the surfaces of your grill or smoker, or from leaves getting inside.
Keep Out The Critters.
Since you'll be cooking fresh meat on your grill, you might attract critters. There is doubtfully anyone who would want these animals crawling around on your cooking surfaces of your grill.
It is thought that you can clean the grill be searing it first before cooking,
By why take the chance?
Wasps can sometimes even try making their home in your grill. While a cover might not prevent this completely, it will make things a bit more difficult and could reduce the unexpected surprise of you lifting the lid on your grill and finding a whole bunch of annoyed wasps – not fun!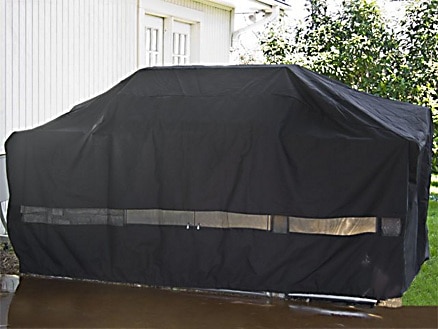 Protect Your Utensils.
You probably use a variety of cooking utensils on your grill depending upon what kind of cooking you like to do. These can include tongs, thermometers, forks, etc. A cover can help keep them from disappearing or becoming damaged if you like the conveneience of storing them with your grill.
As you can see, grill covers are a very important piece of equipment that you need to purchase when you own one of these devices. It might not be the first accessory that comes to mind as you are buying your new grill, however it is something you should definitely include on your list of things to get to protect your grill so it can last for many years to come.