Smokin-it Model 2 Electric Smoker Review
Smoked foods have a moist, delectable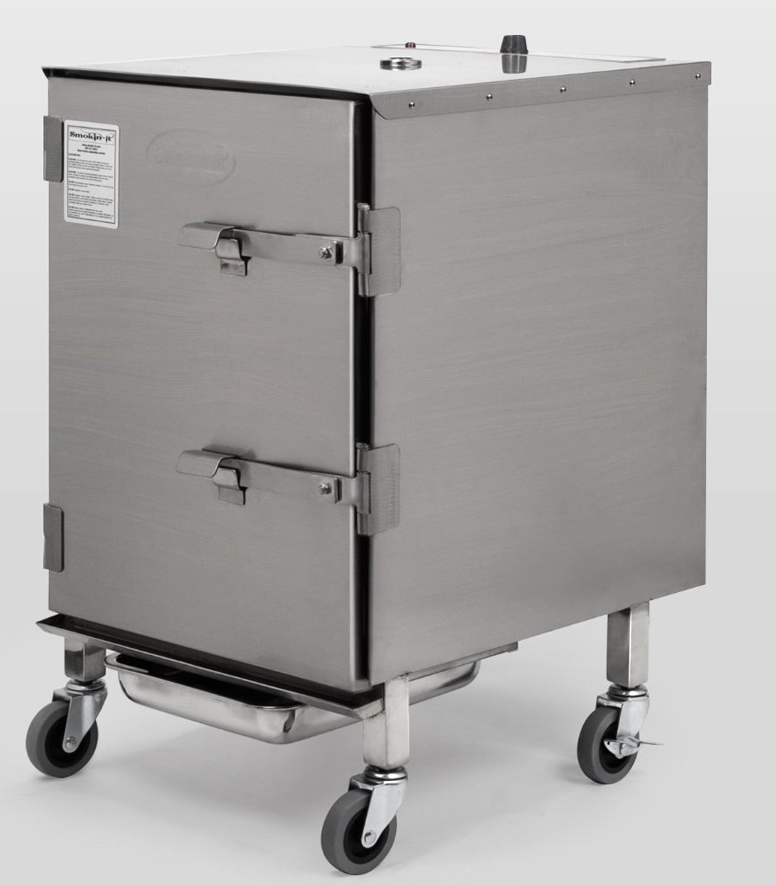 flavor that is irresistible.
If you've ever eaten some smoked sausages or ribs when you've been out to dinner, you know just how good they taste.
There is really nothing else like it, and smoked foods are loved by many.
However, do you realize that you can easily make your own smoked goodies at your home for you your family and friends? A lot of people still don't realize how truly easy this is with a good smoker cooker, but more and more people are enjoying these smoked delicacies every day.
With the purchase of a good quality smoker cooker, you, too can enjoy the yummy smoked foods you love anytime you want.
Your family and friends will also thank you for it, and you'll find that you can make an endless variety of foods that everyone will love.
If you and your family enjoy cooking out during the summertime and love smoked meats as well, you simply must purchase your own smoker cooker.
The Smokin-It Electric Smoker Review
This Smokin-It Smoker review shows you the many things about this smoker that make it a great choice.
First of all, it is made from one hundred percent eighteen gauge stainless steel, and it was made to be easily portable and for ease of use as well.
This Model #2 smoker includes four rubber casters which are three inches in diameter and very heavy duty, plus four grilling racks made of stainless steel.
You'll also find a handy drip pan which prevents big messes, and it slides right under the smoker itself.
The Thermostat that is included gives you easy Temperature control between one hundred and two hundred fifty degrees, plus the double latch closure which is newly upgraded helps this smoker to stay sealed during the smoking process, keeping the precious smoke inside where you need it. It also has a power cord that is twelve feet in length so you have plenty of cord to reach an outlet, yet put the smoker where you like.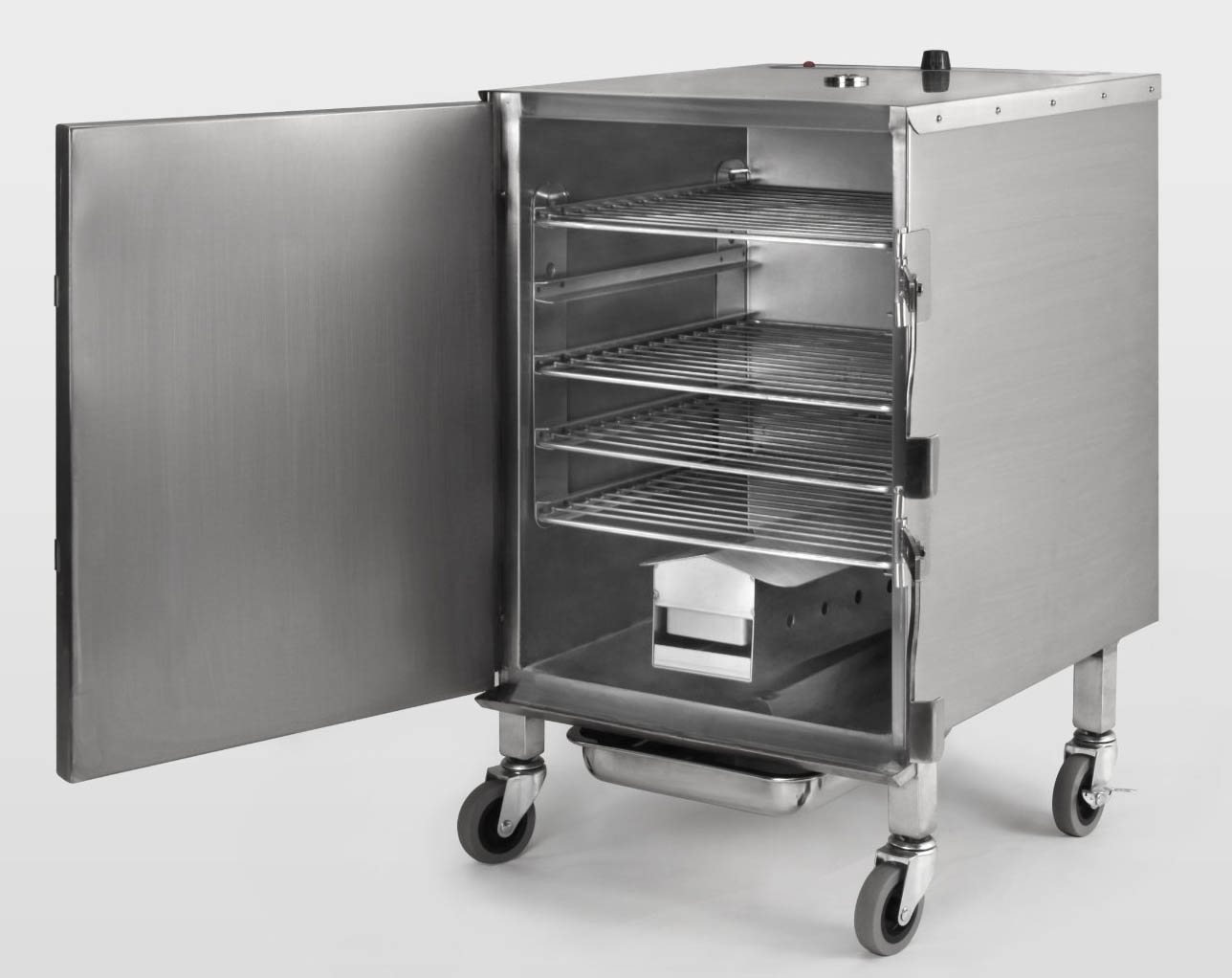 The smoker will come to you fully assembled, minus a few screws in the casters, then you are ready to smoke all the meat you want.
This smoker even comes with a hickory wood sample so you can start smoking foods right away.
The Smokin-It Electric Smoker has the ability to hold up to thirty five pounds of seafood and meats, plus it has a seven hundred watt heating element with an easy to see LED indicator light.
The smoker is also insulated with fiberglass to keep the heat from escaping during cooking.
It weights a total of seventy nine pounds and measures fifteen inches by fifteen inches by twenty inches on the inside of the oven, giving you plenty of room.
Highlighted Features of Smokin-It Electric Smoker
Seven hundred watt heating element which is replaceable
Insulated with fiberglass to keep the heat in
Constructed of all stainless steel
Rolling casters for easy relocation
LED indicator light
Holds up to thirty five pounds of food
How Does Smokin-It Hold Up to Scrutiny?
This Smokin-It Model 2 review shows plenty of satisfied customers.
They really loved how sturdy this stainless steel smoker is, and some even called it a tank.
They stated that it is very equivalent to other excellent quality stainless steel smokers, and that it works wonderfully to smoke meat to perfection.
They say that the press fit steel door and the insulation really make the difference with this smoker as opposed to inferior electric water smokers.
Some thought that the thermostat should have been positioned better, however ,because since it is placed very low and close to the burner, it runs around seven degrees lower than it should at the top rack positions.
Therefore, they had to adjust the temperature they ran the smoker at, and then they got better results.
Although some people were hesitant about the purchase of this smoker at first, they were soon very happy when they saw how well this smoker worked to make delicious foods.
This smoker can hold a good deal of meat, so if you are entertaining a large crowd you will be able with no problem and have plenty of meat to serve.
This smoker is very easy to set up and with how sturdy it is and how well it smokes your food, it is definitely a great buy.